IMST GmbH is a leading design house and development center for wireless modules, communication systems, chip design, antennas, EDA software, and regulatory certification using an in-house accredited/certified regulatory test center. IMST offers both standard products such as radio modules with hardware/software as well as complete system and product design. Individualized support during every phase of product development including wireless technologies, from initial consulting to series production is one of the unique selling propositions of IMST.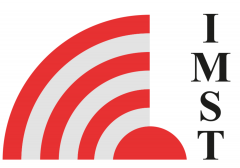 IMST offers smart radar systems and solutions. The portfolio covers sensors for precise distance and speed measurement up to complex modules with multiple transmitters and receivers which allow spatial mapping of radar targets. IMST supports license-free frequency bands at 24 GHz and 60 GHz as well as the worldwide available automotive frequencies at 77/79 GHz. IMST's radar modules are used for perimeter surveillance, industrial measurement and autonomous driving/navigation.
Radar Solutions by IMST
If you do not find your required radar solution, you may contact us to discuss specific developments or adaptations.
CONTACT US